Sports fans use their phones and apps to follow the latest sports news, broadcasts, transfer rumors, and many other things. The point is that the information and discussion of different ideas, strategies, and news can be obtained through sports podcasts. So, which podcasts about sports should you be keeping an ear out for, you may ask? Well, here are our picks.
Move the Sticks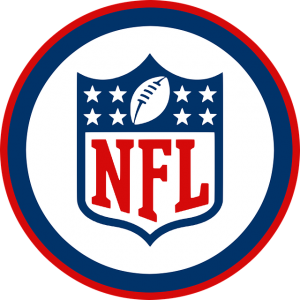 There are many podcasts that deal with the NFL. However, few can compete with the insight of Daniel Jeremiah.
He is a commentator and a writer who has frequently given his two cents on the NFL network. He was also a starting quarterback in college. In other words, he knows his stuff.
Move the Sticks is his own podcast in which he expertly interviews guests, talks about plays, explains the nuances of the game, and does a tremendous job of breaking it down in simple terms. It is a podcast that is easy to listen to and does not require expert knowledge of the NFL.
The PJF Podcast
If you are looking for a podcast that is about the NBA and fitness, look no further. The podcast is run by Paul Fabritz, the famous strength and conditioning coach. If you believe the PJF sounds familiar, it is because it is also his training program that focuses on explosive power and injury prevention.
At the time of writing, the podcast has 36 episodes. The only downside is that the episodes can last anywhere between 20 minutes and two hours. However, it is a good podcast to follow if you want to improve your game and find out how the pros are doing it.
31 Thoughts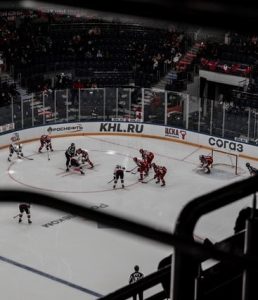 Believe it or not, there is an awesome podcast for hockey fans. While it is based in Canada, the podcast caters to all NHL fans. 31 Thoughts is run by Jeff Marek and Elliotte Friedman. Jeff Marek started off as a host of Live Audio Wrestling. His first run-in with hockey was covering the Toronto Maple Leafs telecasts back in 2003.
Elliotte Friedman has a long history with hockey. He did play-by-play of the Toronto Raptors in the 90s. He started working for CBS Sports and, like Marek, was a reporter for Hockey Night Canada.
What's particularly amazing about it is that new episodes come out approximately three days apart. Some podcasts don't get updated for months at a time, but 31 Thoughts is done by professionals.
Pardon My Take
Here is a podcast for those of us who love a bit of comedy with our sports. It is produced by Barstool Sports and comes out three times a week. Its hosts are PFT Commenter and Big Cat.
Most episodes have three segments. In the first, they review recent sporting events and use a bit of satire and humor while doing so. Next is an interview with a sports celebrity. Finally, they finish off with original segments. True, the comedic format may not be new, but why fix what isn't broken?
Every episode is enjoyed by, on average, a little more than a million people. In fact, back in 2018, the podcast was the 14th most downloaded on iTunes. And that's not 14th among sports podcasts, but all podcasts.