Podcasts are the new radio of this era, a fantastic source of information and entertainment tailored to your needs and interests. They are likely to keep you entertained at any hour of the day, whether you're having breakfast, on your daily commute to work, working out at the gym, or hanging out before sleep.
All you need to listen to podcasts is a smartphone or tablet and a good podcast app. There are countless such apps to choose from nowadays, but here are our recommendations when it comes to the best podcast apps to use on iOS and Android.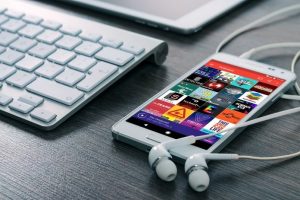 Overcast is the first on our list. The app is available for iOS and can only be found in the App Store, with versions for iPhone, iPad and Apple Watch. It offers a minimal user experience and rich features, such as notifications when a new episode becomes available and offline listening. But what really makes it stand out from the crowd are its advanced features like Voice Boost, which corrects low and high voices, and Smart Speed, a feature that removes dead air from your podcasts.
Our second pick is Pocket Casts, an application available on both Android and iOS which is aimed at people who listen to a lot of different podcasts. It offers a streamlined, modern user interface, support for light and dark themes, filtering options, and a search function. Users can create a playback podcast, while the sync option lets them pick up where they left off on another device.
Then, there is SoundCloud which has become quite popular among podcast lovers over the past few years as many content creators upload their podcasts directly to SoundCloud. Although this podcast app is designed for streaming rather than downloading, there is a "favorite" option which you can use for tracks that you want to listen to at a later time.
Also available on both Android and iOS is Podbean, a podcast app coming from a podcast hosting company. The app is easy to navigate and use and offers a great search option.
One of the best Android-only podcast apps is without doubt Podcast Republic. Besides featuring support for iTunes and YouTube channels, it has live radio streaming, the option to save podcasts to your SD card, Android Wear support, and more.
Last but not least, one of the most popular Android podcast apps is Podcast Addict, which comes with Chromecast and Sonos support, different discovery options and advanced playback features.
Check them out and choose what suits you best. Happy listening!